2022 International High School Moot Court Program 
The winner of the 2022 International Moot Court Competition is Zimbabwe! Congratulations to NYC for coming 2nd  place! 
Congratulations to all the participants! You all have done an amazing job and worked hard to prepare for this competition. We wish you the best of luck!
Click the link to watch the 2022 International Moot Court Competition Video. 
Be sure to watch the musical performance by Romanian students at 2:05:51!
Click here to view the 2022 IMC case ( The Prosecutor v. Benedict Durant) and here is the map.
Justice Resource Center (JRC) Overview:
The JRC is a public/private partnership established in 1991, whose mandate is to develop, implement, replicate and evaluate law-related education projects which positively impact the school age population in the United States. Programs are geared to a diverse school age population representing great disparate ethnic, racial, and socio-economic groups, enabling students to learn about the functions of government, their roles and responsibilities as citizens, and to develop a heightened respect for the law.
International Moot Court Program Overview:
The International Moot Court is an outgrowth of the nationally acclaimed MENTOR: law firm/school partnership program. MENTOR, which was created in the 1980's by lawyers, pairs major law firms with New York City public high school students. The lawyers-partners and associates-help the students prepare for an appellate argument. Countless hours are spent analyzing and dissecting judicial opinions, strategizing and honing oral advocacy skills. The International Moot Court was the next step. This competition affords high school students an exceptional opportunity to argue, to develop an in-depth knowledge of the International Criminal Court, to gain a heightened respect for international law and an opportunity to exchange ideas with students from other countries.
JRC in partnership with the City Hall of The Hague developed the first International high school Moot Court competition in 2012. The 6 city/countries that participated in 2012 were: New York, New York; The Hague, Netherlands; Warsaw and Gdynia, Poland; St. Petersburg, Russia; Caracas, Venezuela and Buenos Aires, Argentina. Since 2014, the program expanded in-person to 10 more city/countries from around the world, including Bulgaria, Germany, Mongolia, Romania, South Africa, Scotland, Azerbaijan; St. Maarten, and Sweden. The 2022 competition continues to grow and will include new city/countries from around the world, including Slovakia, Zimbabwe and Macedonia. For the 2022 International Moot Court competition, we have partnered with the Foundation Netherlands- Romania.  MENTOR law firms participate as coaches, judges and sponsors.
The 2022 case topic will focus on General ICC jurisdiction on the high seas and 2 issues of war crimes. The case will be written by University of Law in Bucharest. Students prepare their arguments based upon the Rules of Procedure and Evidence adopted by The Assembly of States Parties for the International Criminal Court. Students will participate in multiple-elimination rounds virtually with two international teams emerging as the finalists.  Prominent International Judges will preside over the final round.
The student selection process varies from all-star teams to school teams with specific criteria for student selection enabling students from various socio-economic backgrounds to participate. It is anticipated in future years, to have more thriving Moot Court competitions at the local and national level, leading to greater participation at the international level.
Consent Form
2022 Participating schools by country: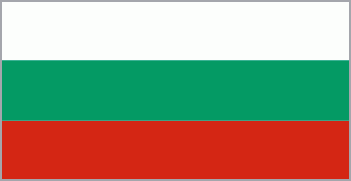 Netherlands (Altena)
Scotland
Slovakia
Sponsorship
The Justice Resource Center, Inc., a 501c3 charitable organization, will assist with the fundraising efforts of each country.
For further information, please contact Debra Lesser, Executive Director, Justice Resource Center, NYC dlesser@schools.nyc.gov or telephone (212) 580-5905
This year we collaborated with Cristina Elena Cristescu from the Foundation Netherlands- Romania.
Foundation Netherlands- Romania: http://www.netherlandsromania.eu/
Justice Resource Center (JRC): http://www.jrcnyc.org
International Moot Court in the news:
NYC All Star Legal Team Wins First High School International Moot Court.
Sheepshead Bay H.S. Student Rocks International Moot Court Competition In The Hague